So many people ask me if they can do the Tupler Technique while pregnant!  YES!!!  In fact I wish EVERY Pregnant Mom would do these while pregnant!  It would sure prevent a lot of the distressed looking abdominals and diastasis I see POSTPARTUM!!
This is my THIRD pregnancy doing the Tupler Technique – my FIFTH one in all! 
USUALLY people show sooner and sooner with each subsequent birth.  Why?  Because the diastasis DOES NOT close on its own.  With each birth, if you don't close the diastasis in BETWEEN births, you will show sooner and sooner with each pregnancy becuase of the weak connective tissue and the diastasis being wider and wider with each pregnancy.
So I get asked – Why don't you show?  When are you doing to show?  Do you not show because of your "exercises" you do?  YES!!  Its ALL ABOUT PREVENTION!!!!!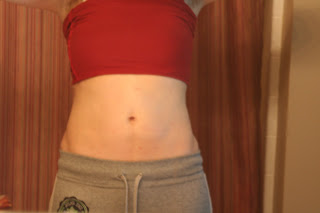 6 weeks pg with #5

12 weeks pg with #5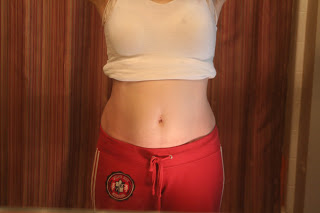 19 weeks pg #5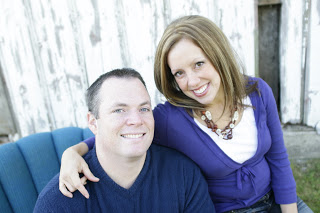 5 1/2 months pg with #5
So what if you are in the MIDDLE of your pregnancy and you haven't been doing the Tupler Technique all along?  NOT A PROBLEM!!  They are very intrinsic exercises and can be started at ANY point in the pregnancy.  I had a lady in one of my classes start when she was 7 1/2 mo. pregnant.  The class ended when she was 9 mo pregnant and she had totally closed her diastasis AS the baby was growing quickly and the belly was expanding quickly.  I have another pregnant lady in one of my classes that just closed hers as she is 6 1/2 mo pregnant after only 3 weeks!!
The ONLY DIFFERENT TO the Tupler Technique when you are pregnant?   DONT WORK THE KEGEL MUSCLE AT The SAME TIME (which naturally wants to work!)  While working the trasnverse muscle, you MUST RELAX the pelvic floor so you have the mind body connection for PERFECT PUSHING when it comes time for labor. 
BACK ACHES?  Keeping strong recti muscles are SO key to preventing pregnancy backaches!  If I ever find an achy lower back during pregnancy, then I bust out a set of Seated Tupler Contractions – and DONE!  Taken care of!
LAST THING – SPLINT SPLINT SPLINT while pregnant.  I can't emphasize enough how much this has helped me!  I splint most nights and at various times during the day.  My diastasis is still closed BUT, it helps keep the recti together and keeps a strong mind body connection as the belly expands.  You will also show much less!
Here's to one more pregnancy with the Tupler Technique!!!